#bowitzki
Share your looks with us on Instagram! Tag @bowitzkis to be featured!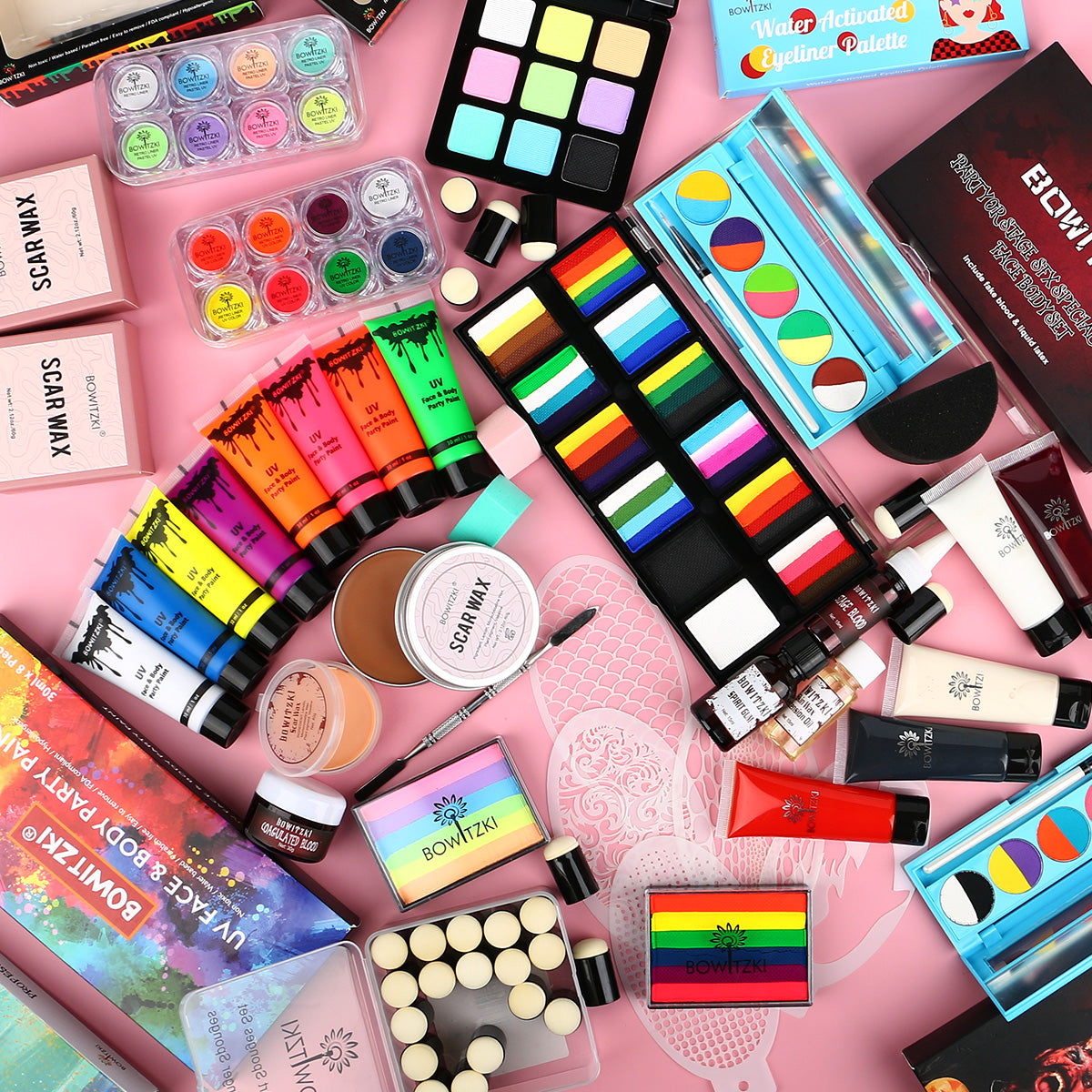 WE ARE BOWITZKI
We are an independent brand in the United States, founded in 2017 and started as a face paint brand and grew on Amazon and we now sell a range of makeup products including Face & Body Painting, statement makeup, Special FX, and more.
Having a range of colourful, inclusive products that are affordable for any budget is something close to our heart!
About us
BOWITZKI & AMAZON VINE VOICE
Positive reviews are above 99%!!!
Amazon Vine invites the most trusted reviewers on Amazon to post opinions about new products to help their fellow customers make informed purchase decisions.
Gorgeous colors in normal and black light. Good value.

Extremely Bright Colors!

Bright colors

Great stuff!

Can't stress enough how stunning this color is!!

Good