2 Palettes Set - 9 Colors Water Activated Eyeliner palette
Regular price

$49.98

Sale price

$24.99
Including Neon Pastel Palette and Neon Palette
NOT A GEL LINER NOT WATERPROOF*,9 Colors   Bowitzki Retro Liners /FX formula delivers a punch of solid opaque colour that glow under UV/blacklight. It's smudge proof and transfer resistant – your colour won't fade until it's removed. Simply moisten a brush or sponge, dip into the color and apply for a versatile amount of looks, from fine detailed lines to full-body art. Great for pro-quality face and body painting. Our retro liners dry to a smooth matte finish and do not smudge or transfer.Available in 9 colors,you can mix colors and create your own unique shades. How to use: Add a small amount of water, dip brush into water (not too much) and then swirl the brush into the pigment and watch the colour pay off!
Ingredient

Talc 43%,Color Lakes 23%, Acacia Senegal Gum 10.5%, Glycerin 10%, Polysorbate-20 6.5%, Water 5%, Propanediol 2%
Share
Text block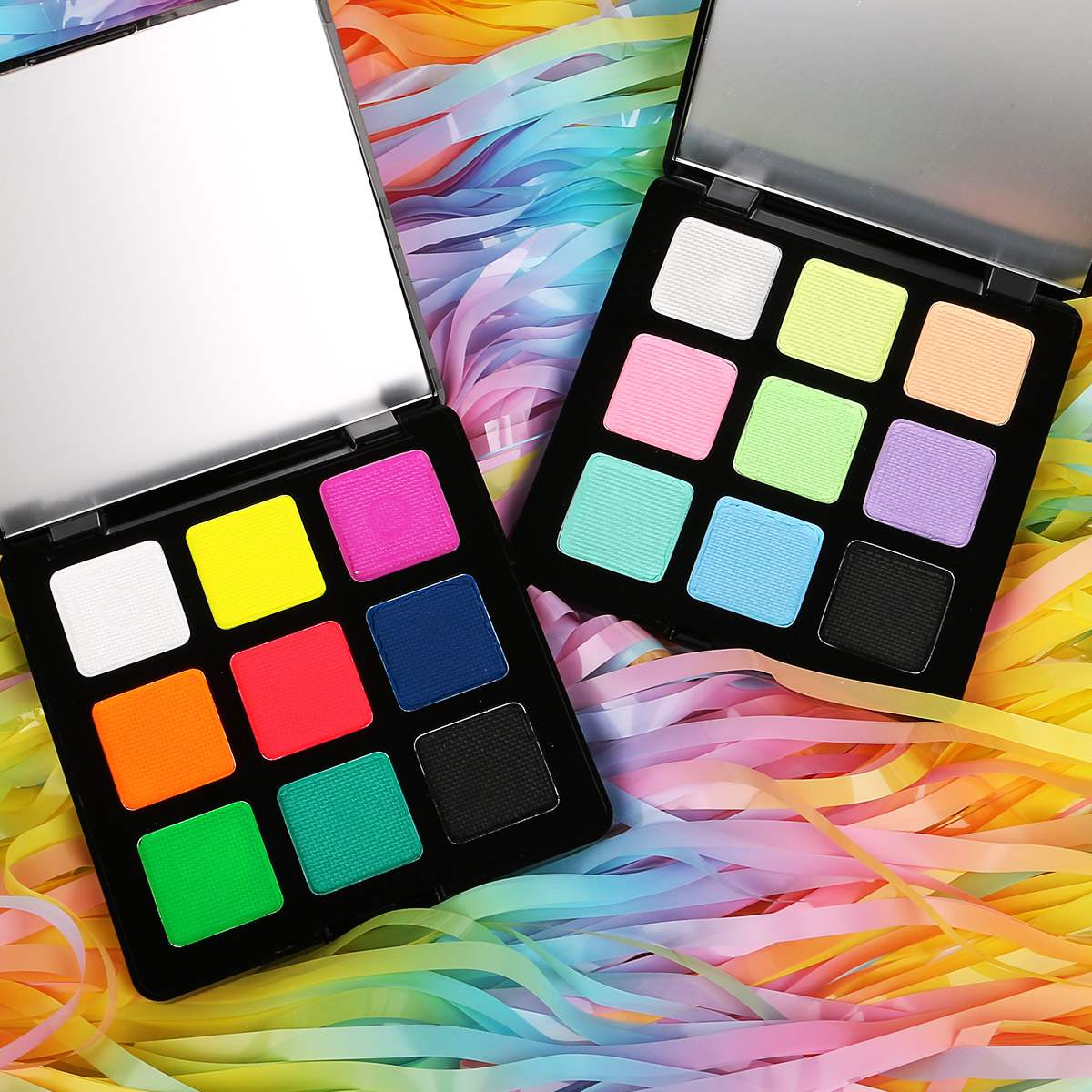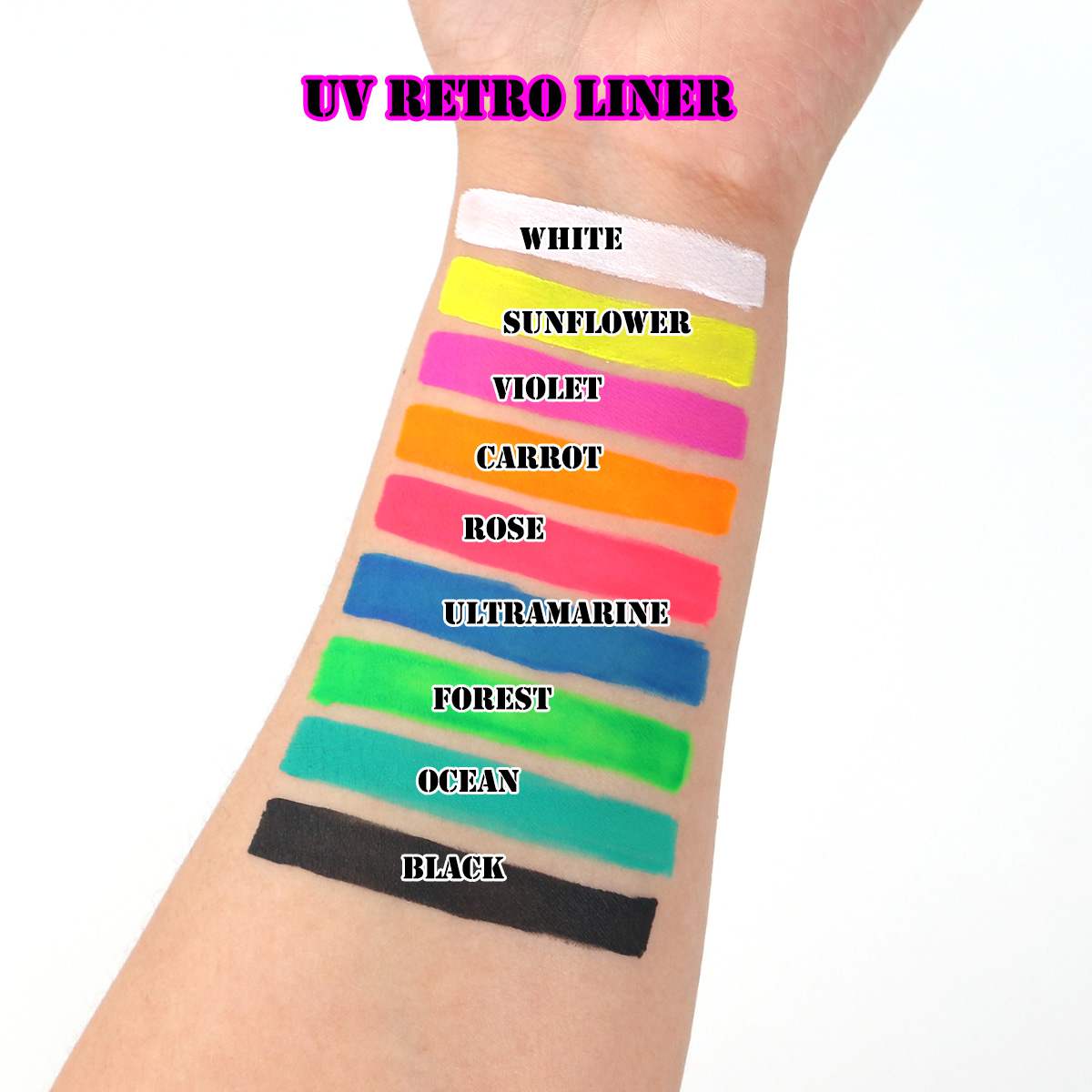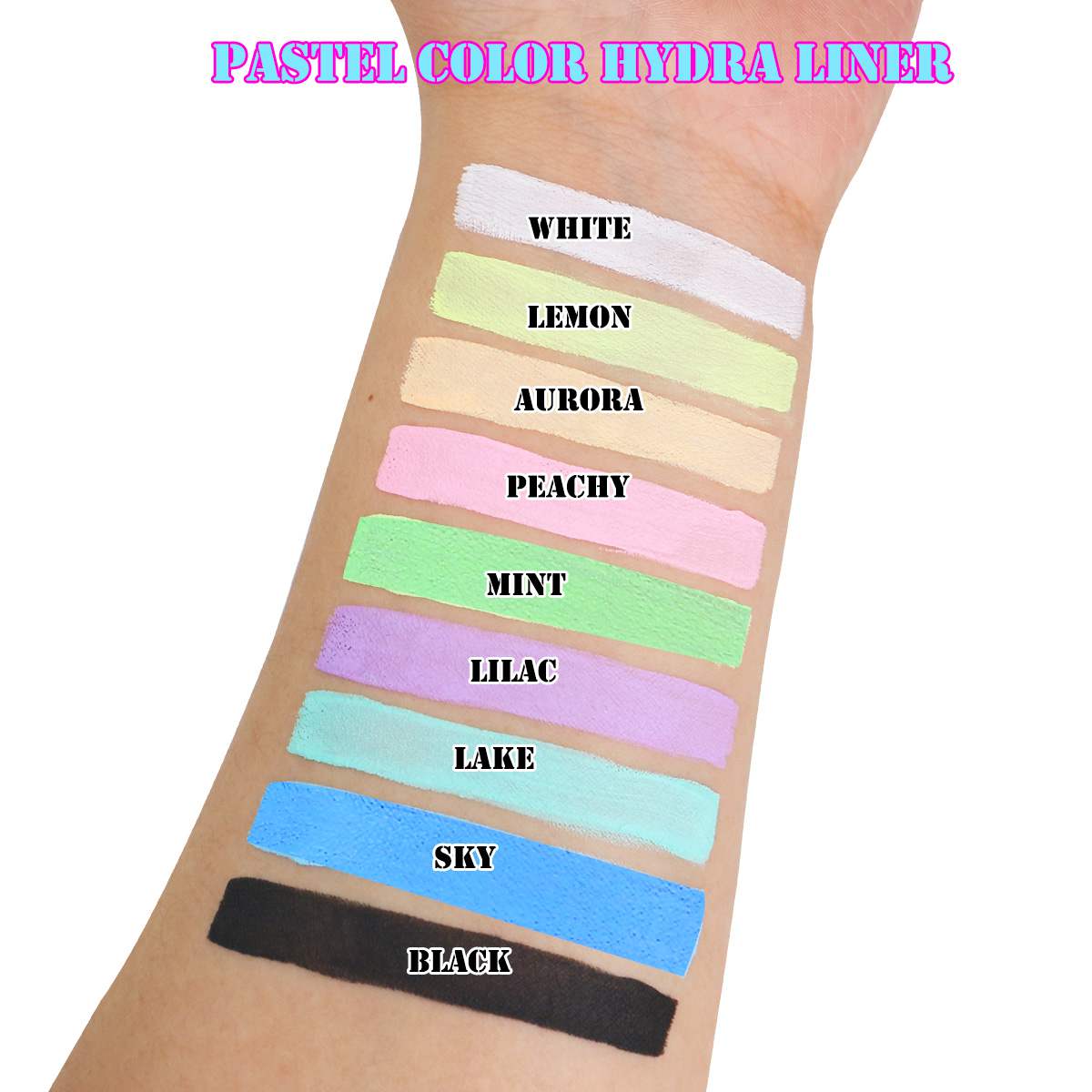 FAQs
What is RETRO EYELINER?

RETRO EYELINER is also called water-activated eyeliner or "cake" liner, "It is eyeshadow or eyeliner pigment in a flat, compact form that activates with water." explains Scibelli. Think of these liners as watercolors for your face: easy to use, very forgiving of any mistakes.

Eyeliner can be an incredibly potent way to make a statement and stand out in a crowd. Whether it's a dramatic cat eye or a bright double wing, mastering these styles may be particularly challenging for those without steady hands. Fortunately, water-activated eyeliner is now all the rage, providing a way for everyone to produce inspiring designs, ranging from simple lines to complex looks.
Best Brushes to use it

It is very important to choose the right brush, which will make eyeliner easier.

Some brushes are suitable for drawing lines close to the base of eyelashes, some are suitable for drawing long lines, and some are suitable for drawing dots...

Click the linkand choose the brush!
Are retro eyeliner long-lasting?

Retro eyeliners (water-activated eyeliners) are not waterproof, thus shedding a tear or getting caught in the rain may cause the product to move around.

It is still smudge-proof and long-lasting.

However they are not as long lasting compared to using an oil-based eyeliner, such as a gel.
How do you use retro eyeliner?

Dilute your brush in a blend of liquid, like water or a mixing medium, and then dab the pigment in its pan or delicately scrape some of the product onto a palette with a spatula and combine. Mixing beyond the pan will aid in preserving your product and will stop it from cracking or drying.

According to the makeup artist, "the proportion of the mix will depend on the desired impact — utilizing more liquid will generate a softer result and using less will provide a more saturated and opaque finish." Then reaching for bowitzki retro liner brush to paint it.
Ingredient

Talc 43%,Color Lakes 23%, Acacia Senegal Gum 10.5%, Glycerin 10%, Polysorbate-20 6.5%, Water 5%, Propanediol 2%
Is it possible to mix the colors so that we receive additional shades?

Yes, you can get new shades if mix colors.