5 in 1 Reusable Face Paint Stencils
Regular price

$9.99

Sale price

$9.99
Perfect for many occasions-Each set has 5 patterns, Thin and flexible, Great to add fun designs on faces or arms of adults and children alike even other surface. You can use them for face painting, body painting, airbrushing and so on. Perfect for Festivals, DIY, Halloween, Christmas and party use.
REUSABLE and Durable-The face painting stencil is made of PET material, safe, durable and reusable. It can be re-used many times, as long as you take good care of them.
Easy to use and save your time-Just Hold the stencil firmly on skin and apply face paint either by using sponge or airbrush. For Sponge, Simply load your sponge with some face paint. Make sure your sponge is almost completely dry so that the paint doesn't bleed under the stencil. Pat gently making sure not to press too hard and lift the stencil carefully. For airbrush, spray it from at least two inches away in low pressure at a 90 degree angle from the stencil to avoid paint going under the stencil.

Easy to clean and store-It can be easily cleaned with water, wipes and soap. Keep dry and clean before using in next time. Each stencil has a hold on them, you can easily store them on a key chain.

Have fun with unlimited creativity and imagination! You can have these designs on your arms, neck, chest, or back. Combine one stencil with other designs to make that perfect look. Just use your creativity and imagination to create that look that you want.
Share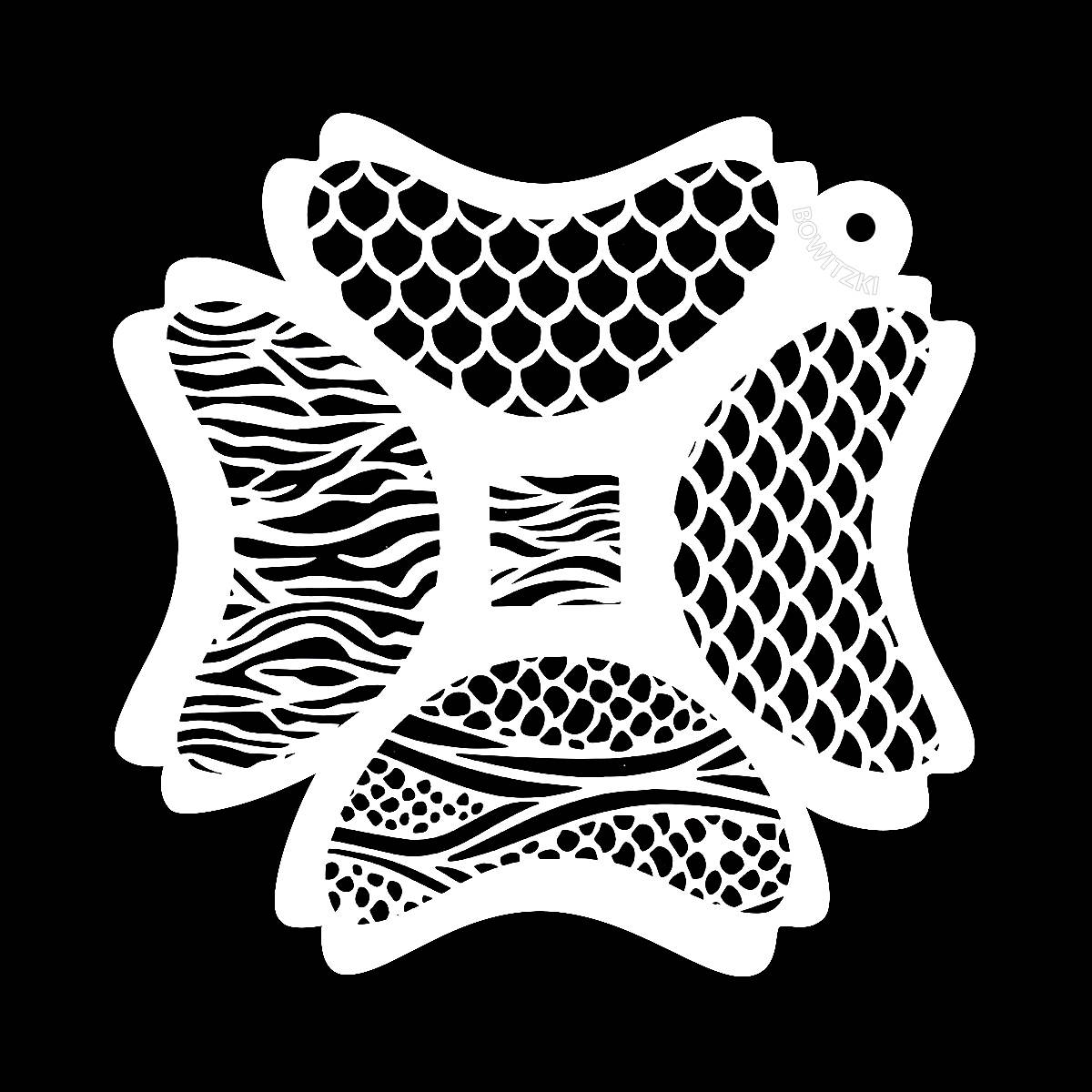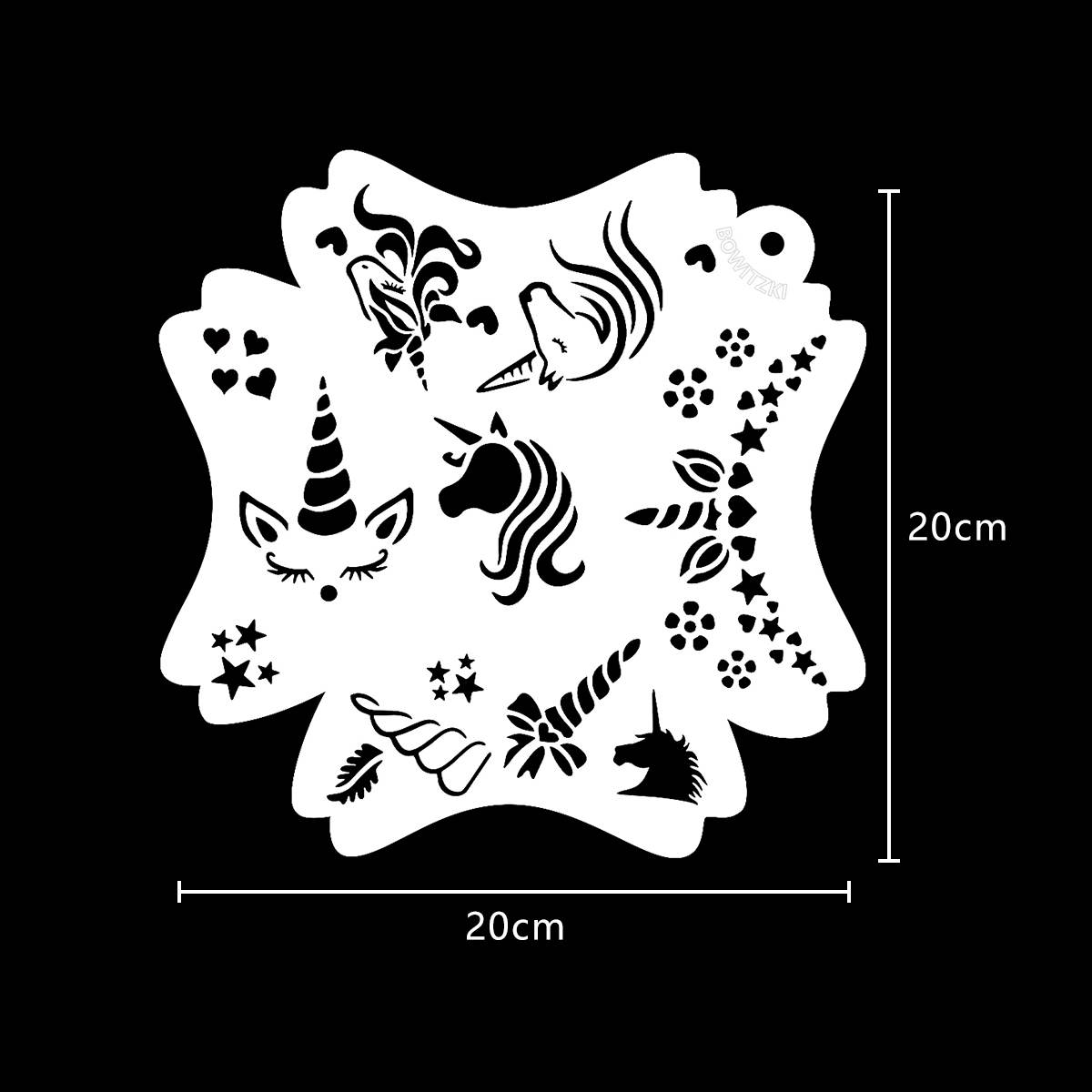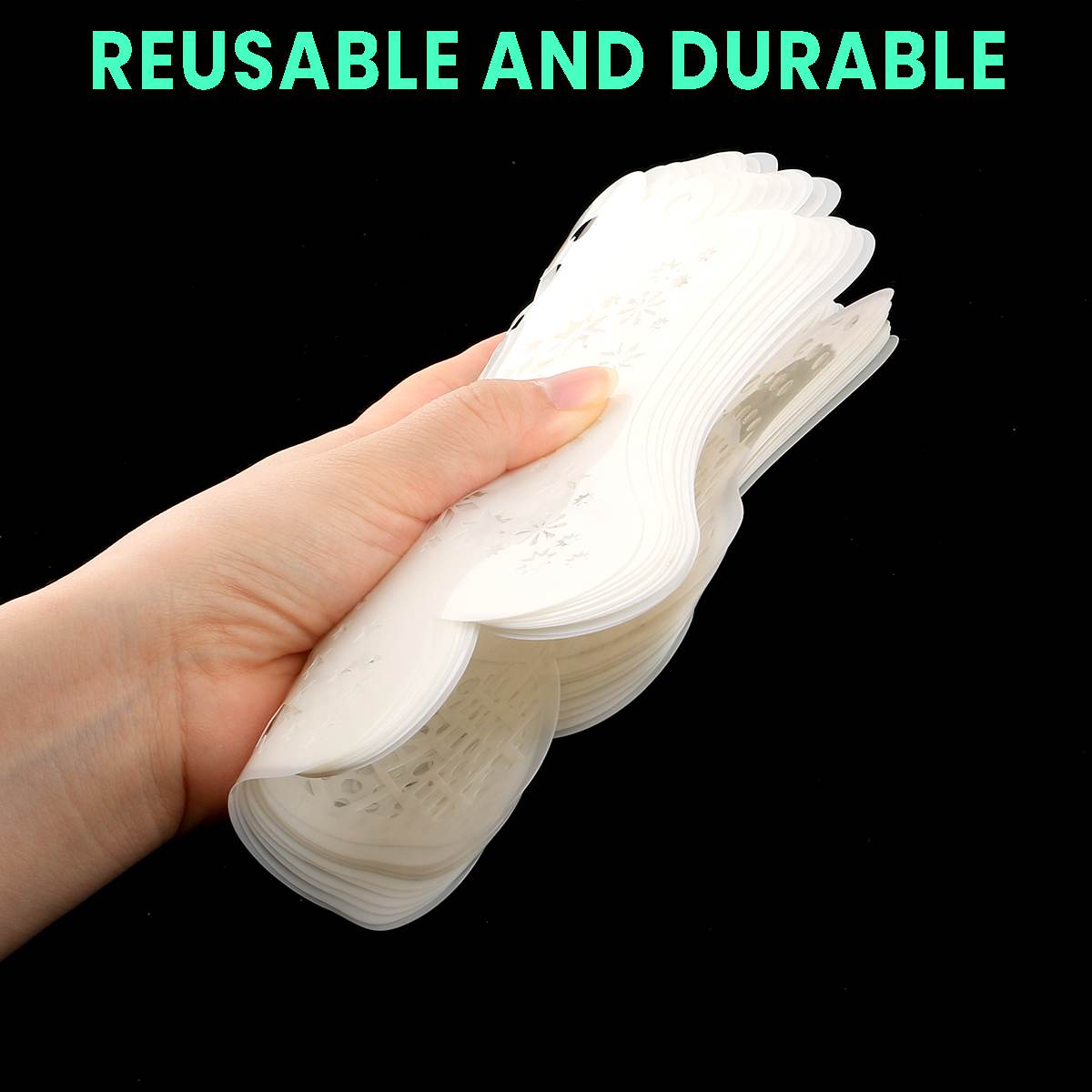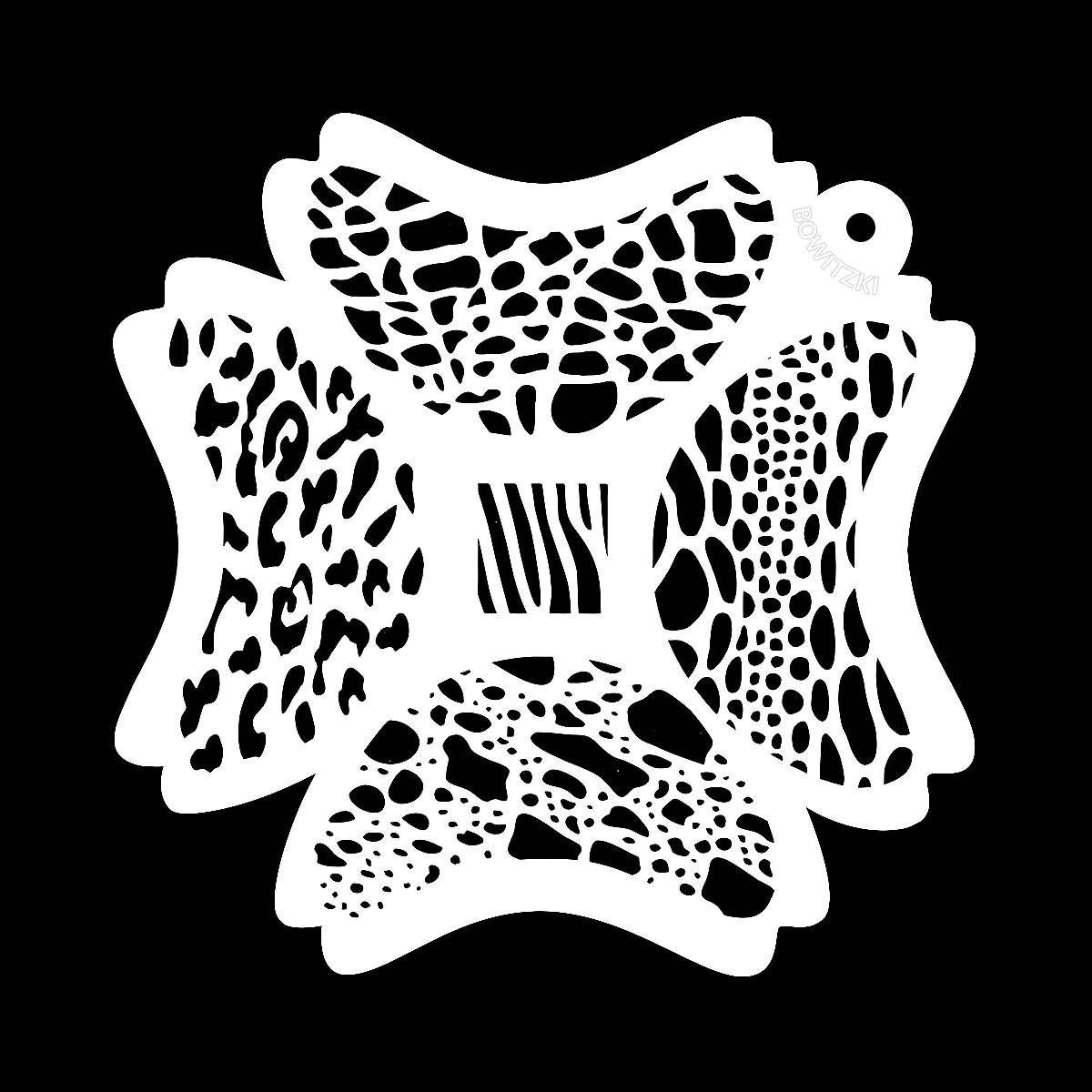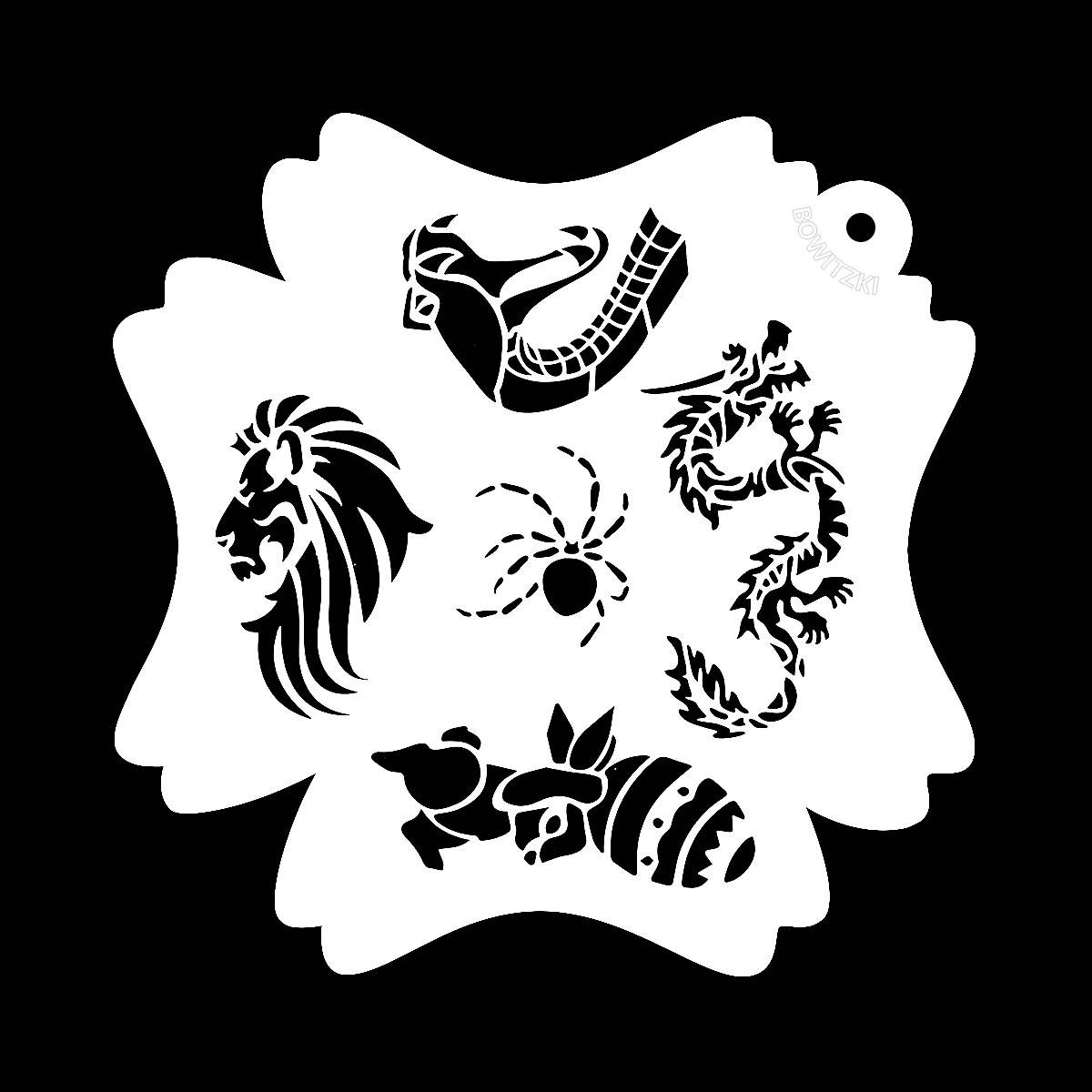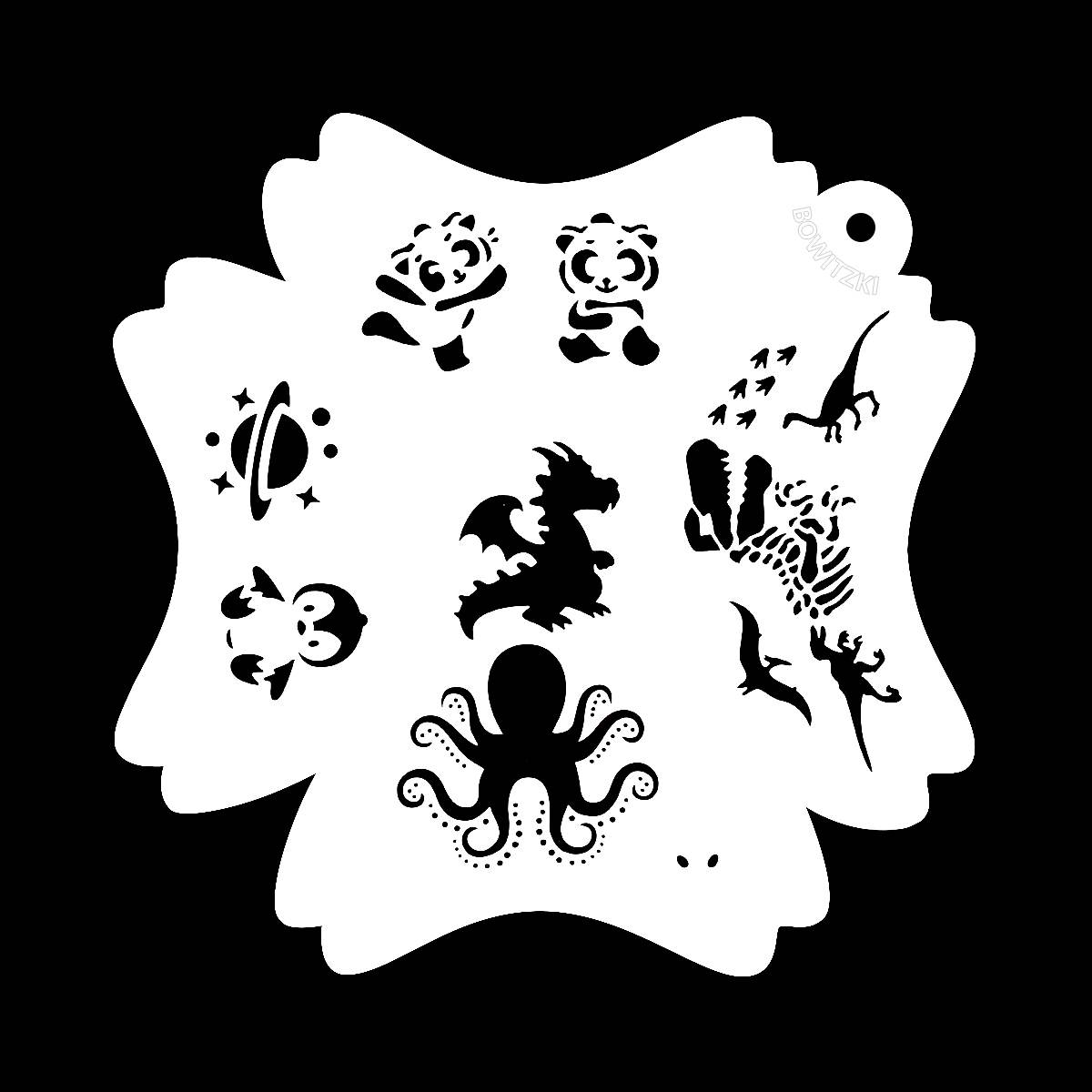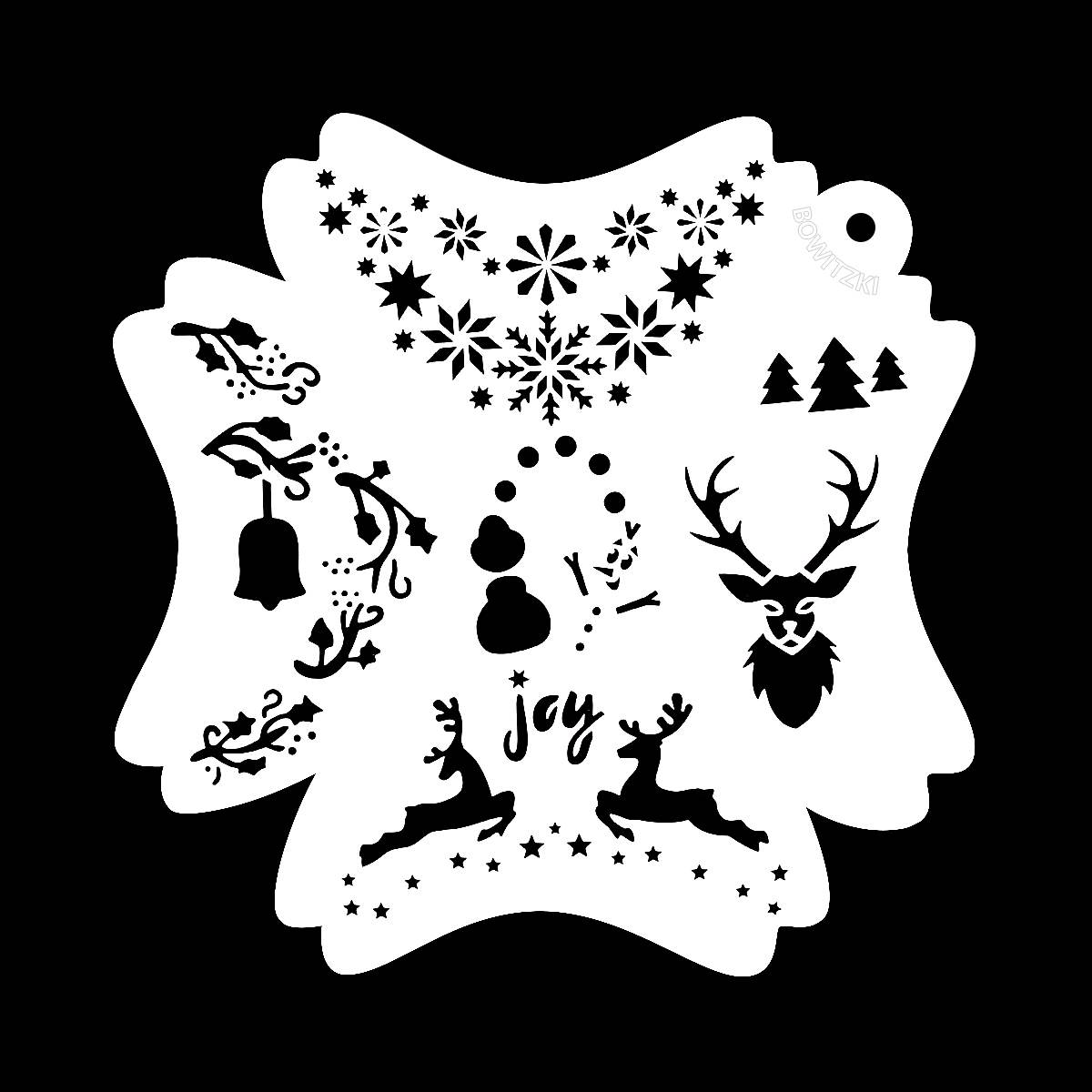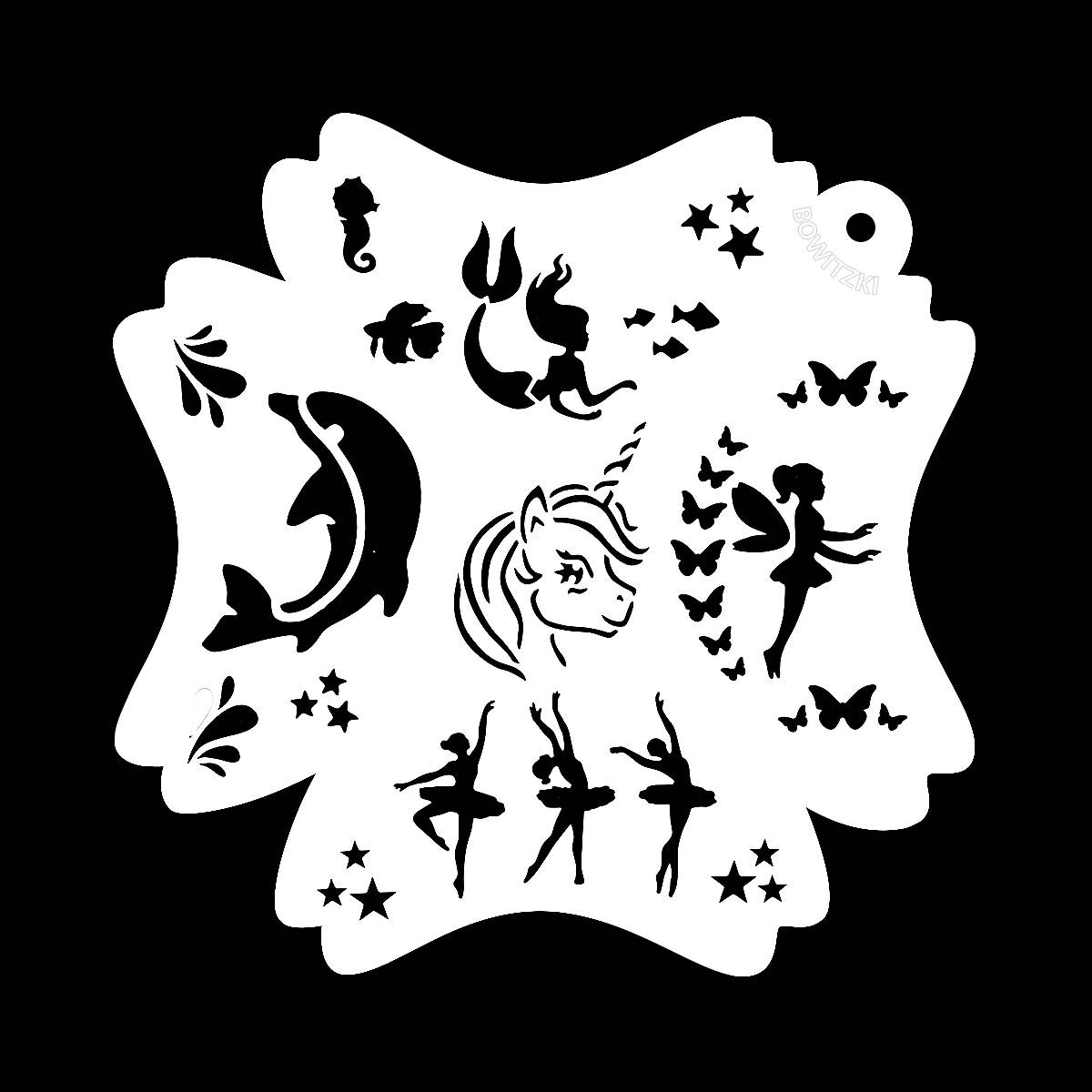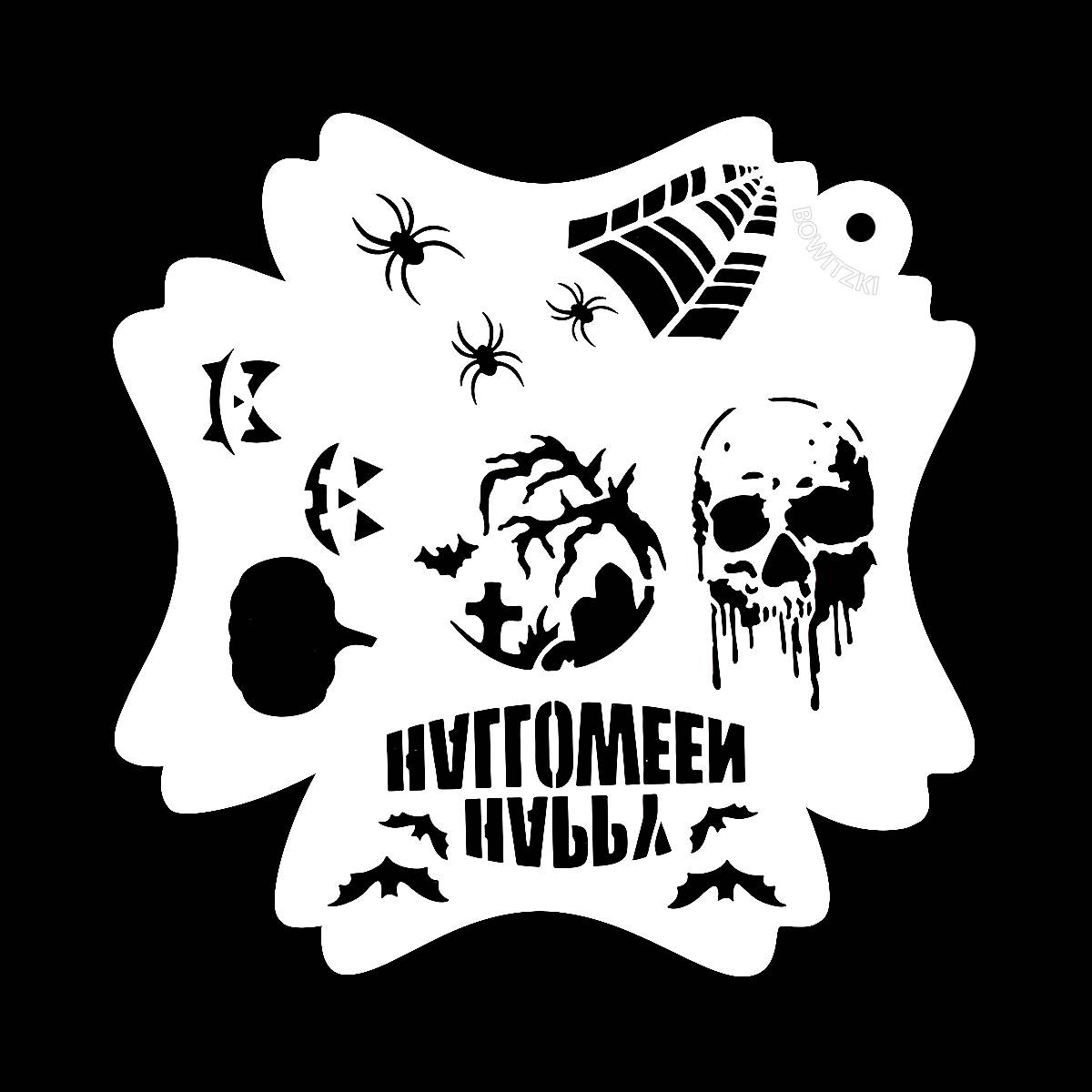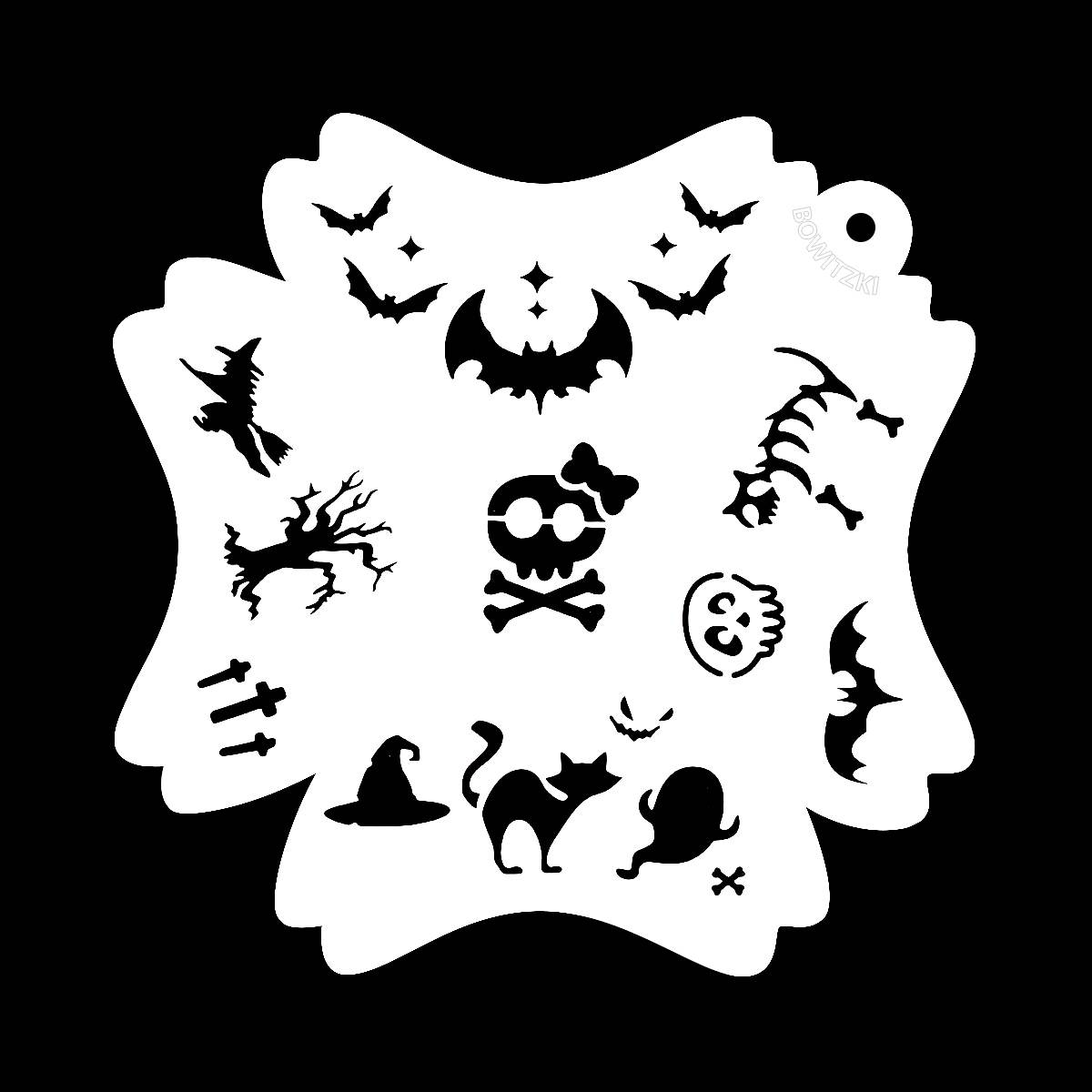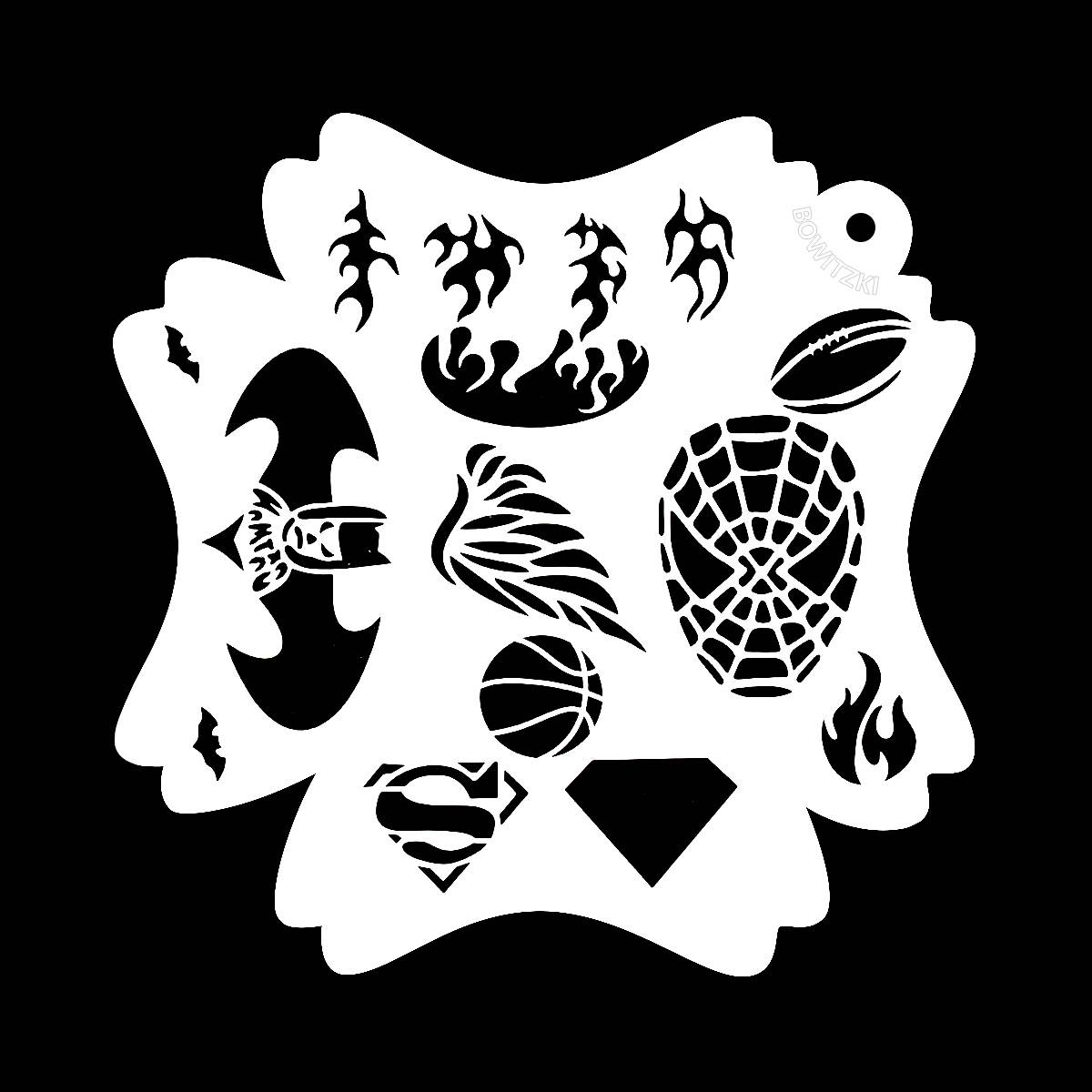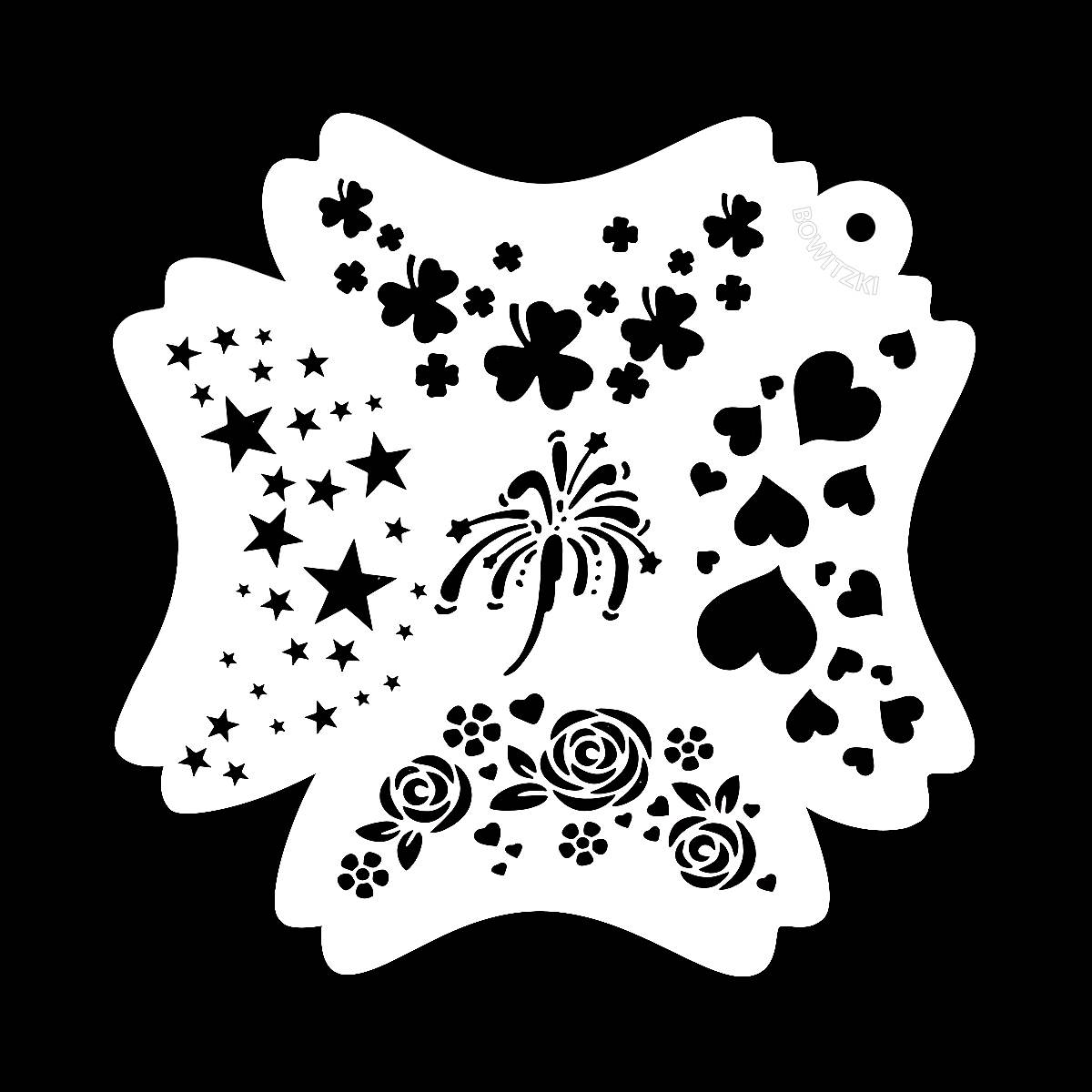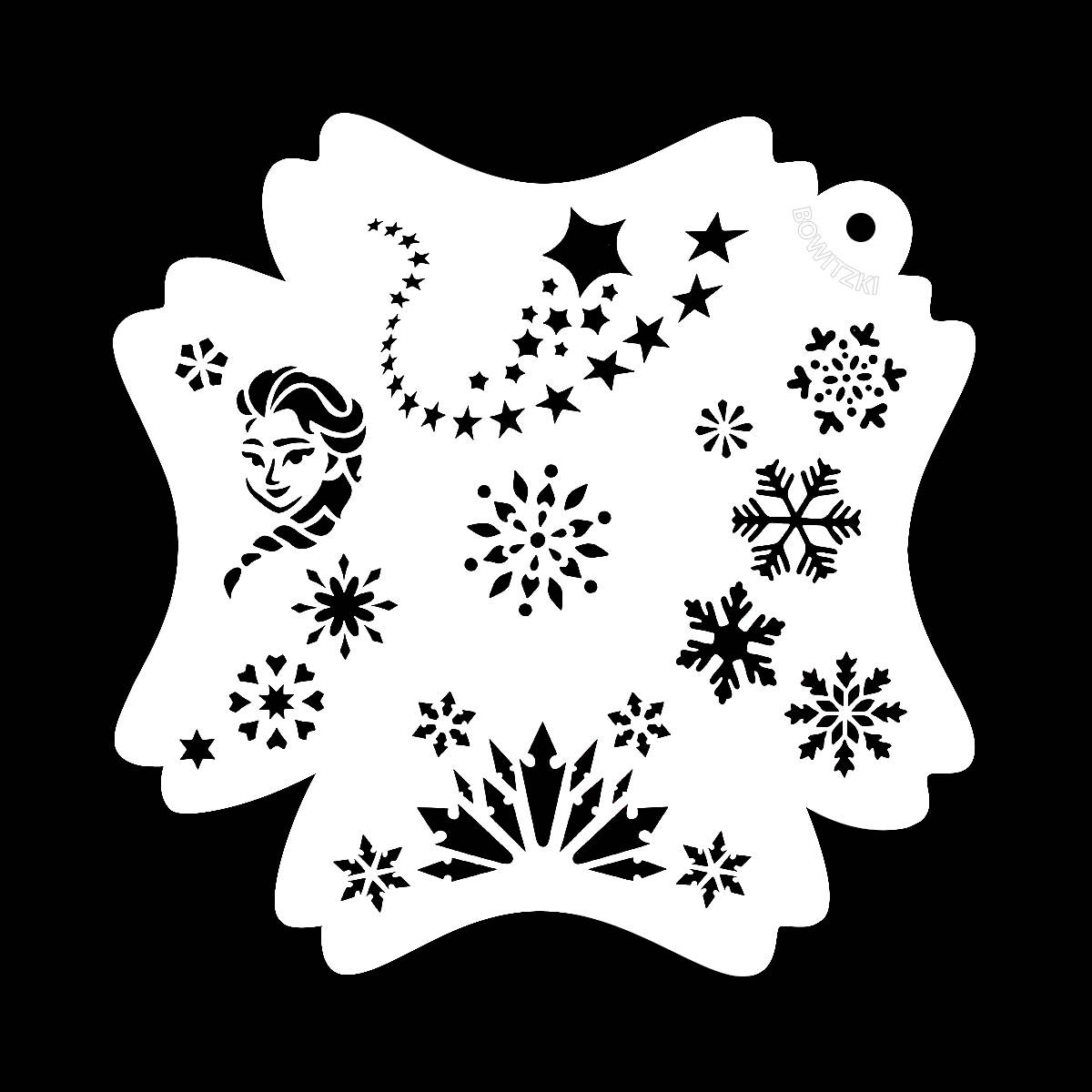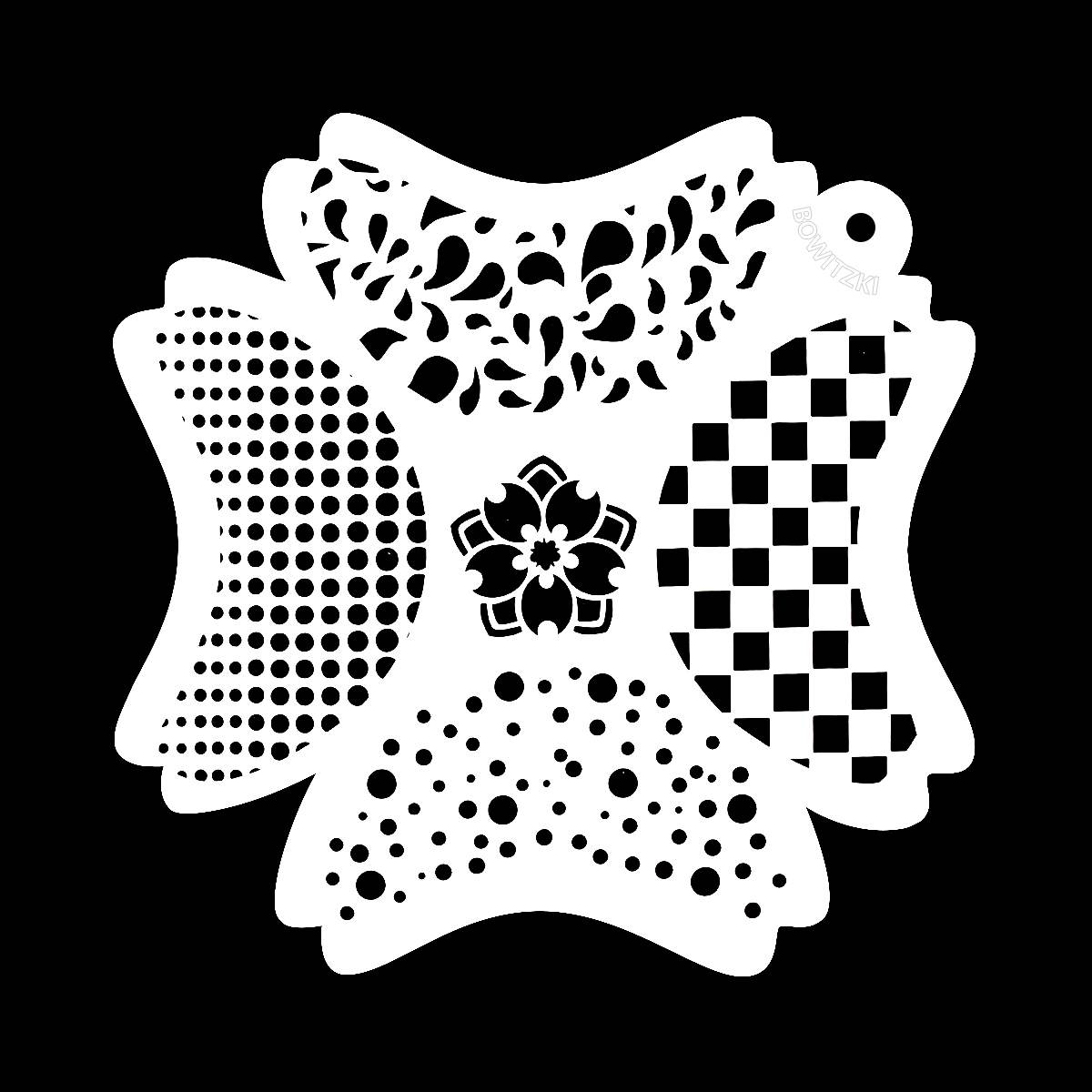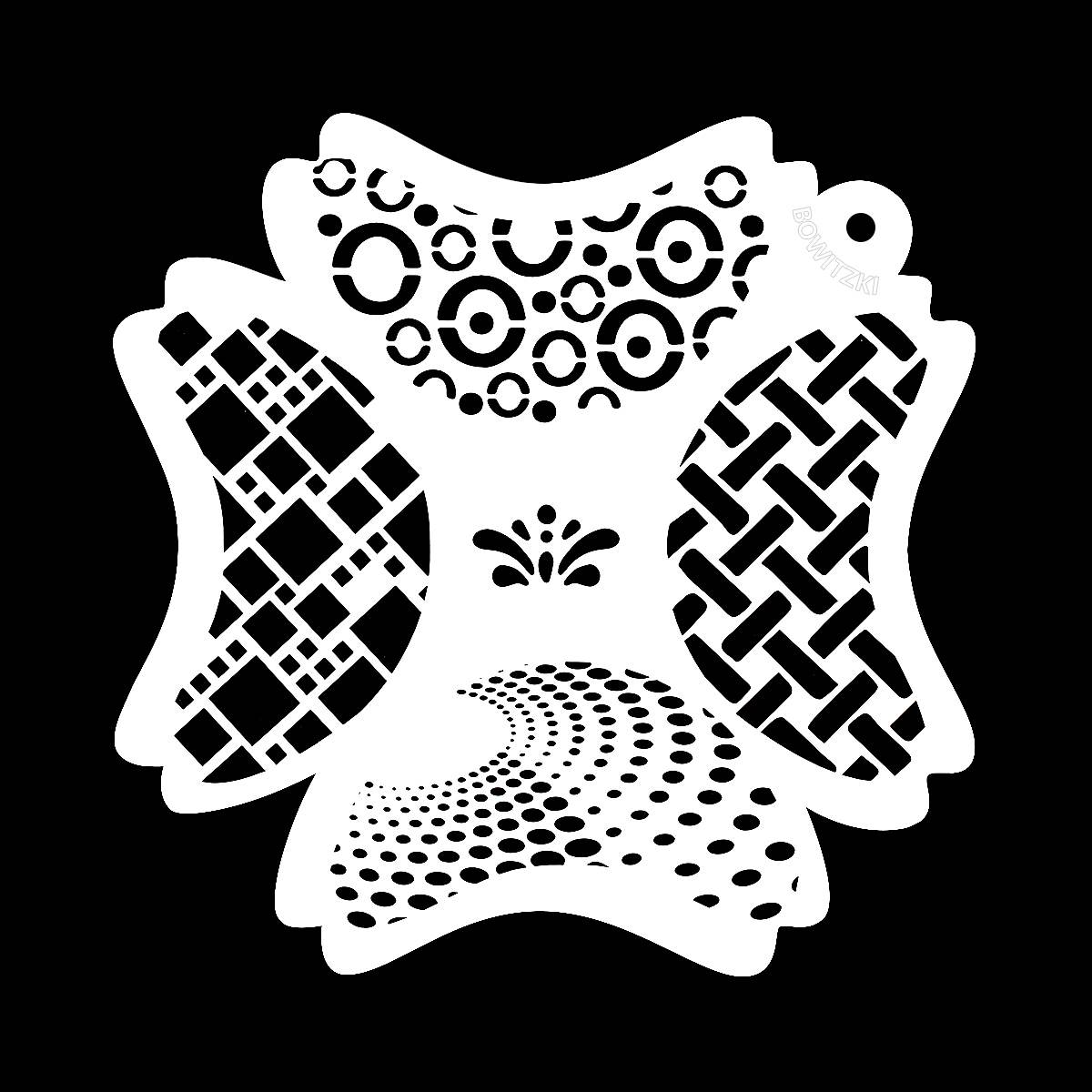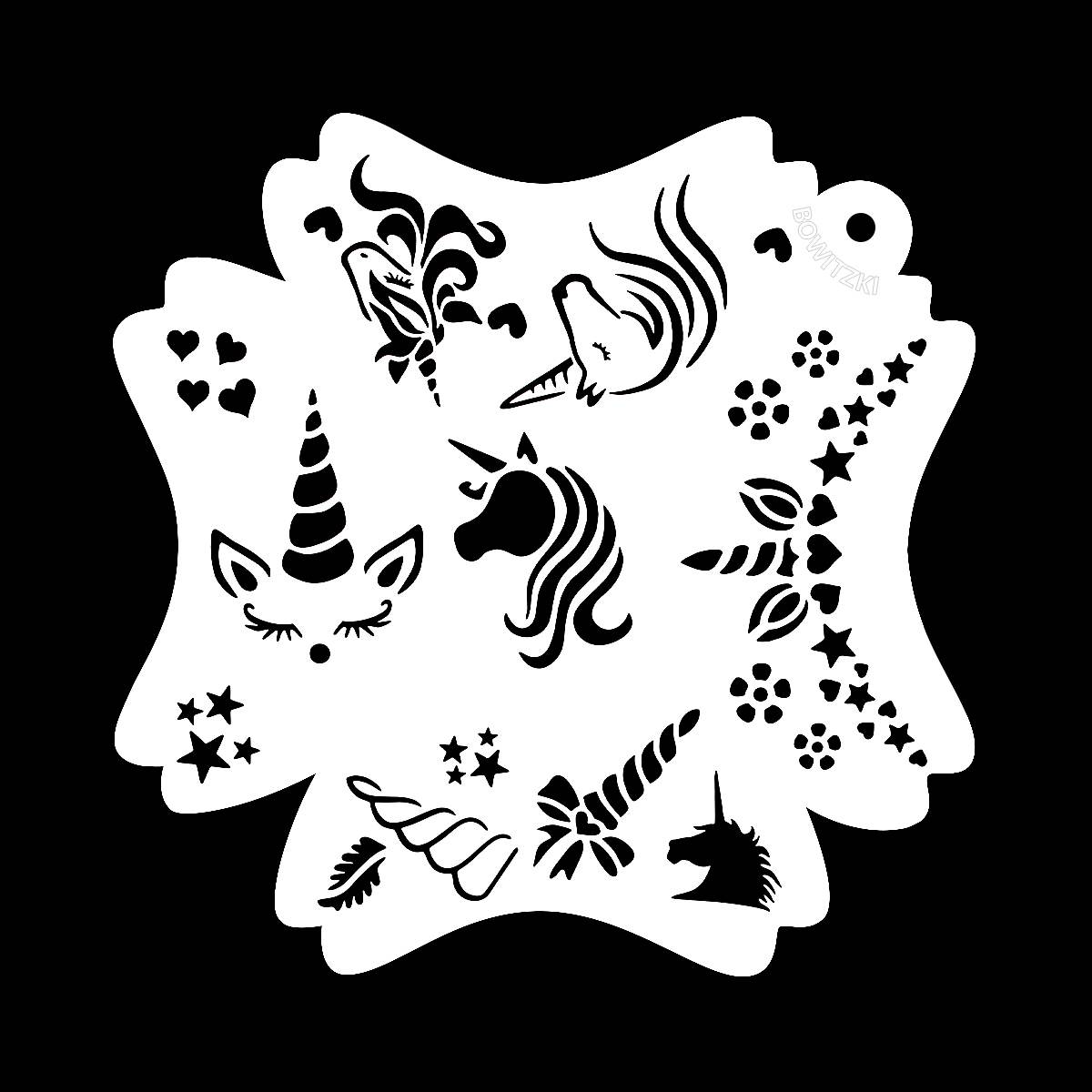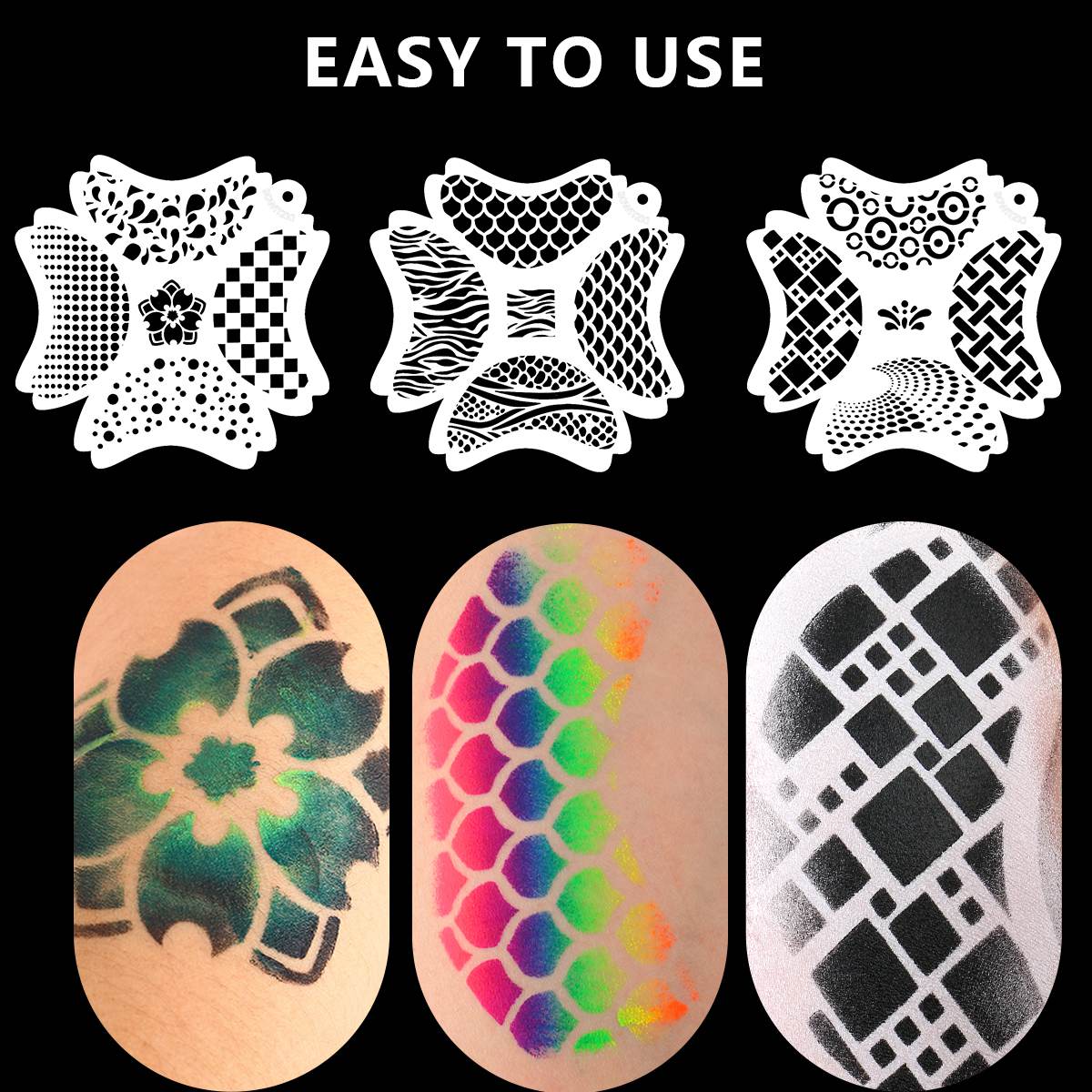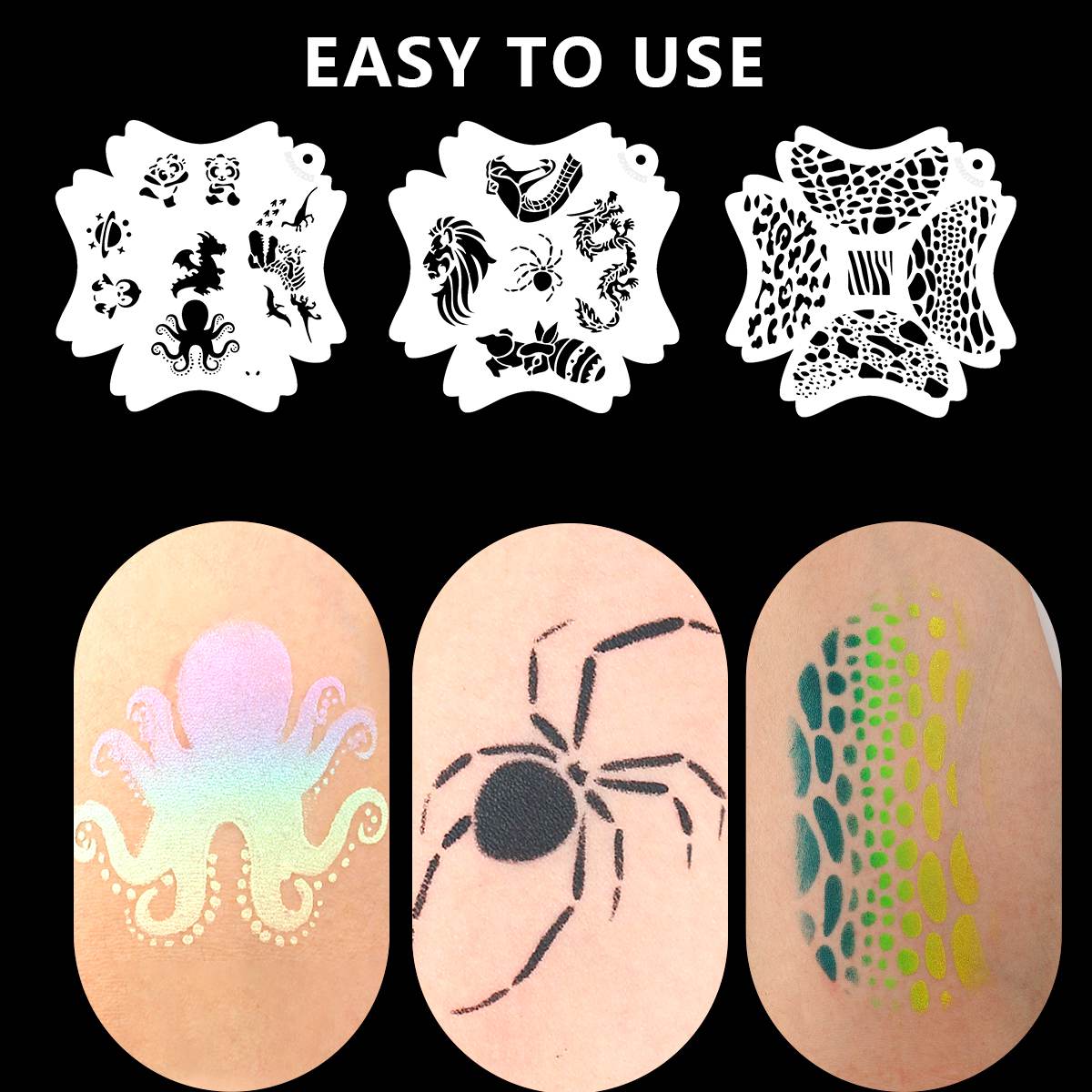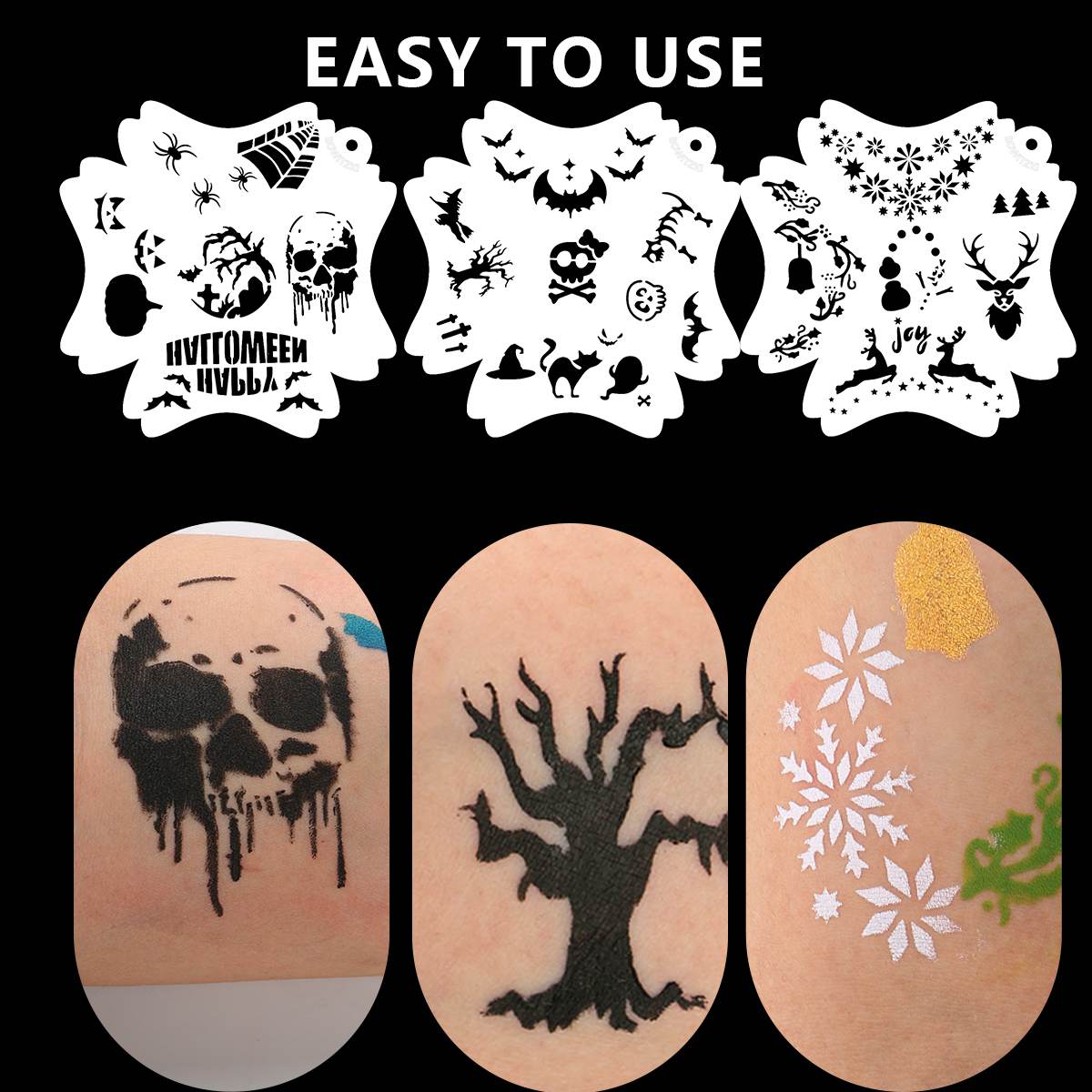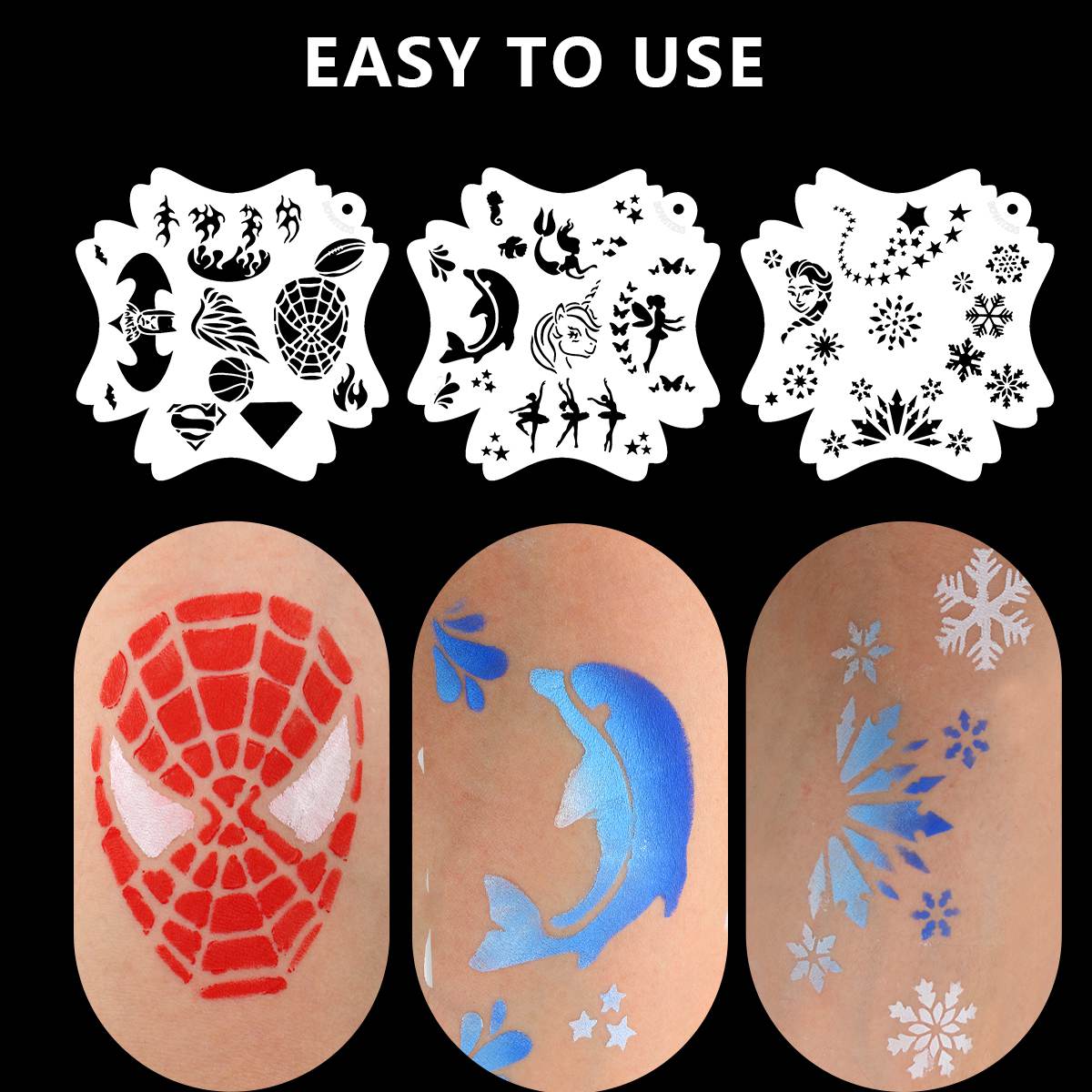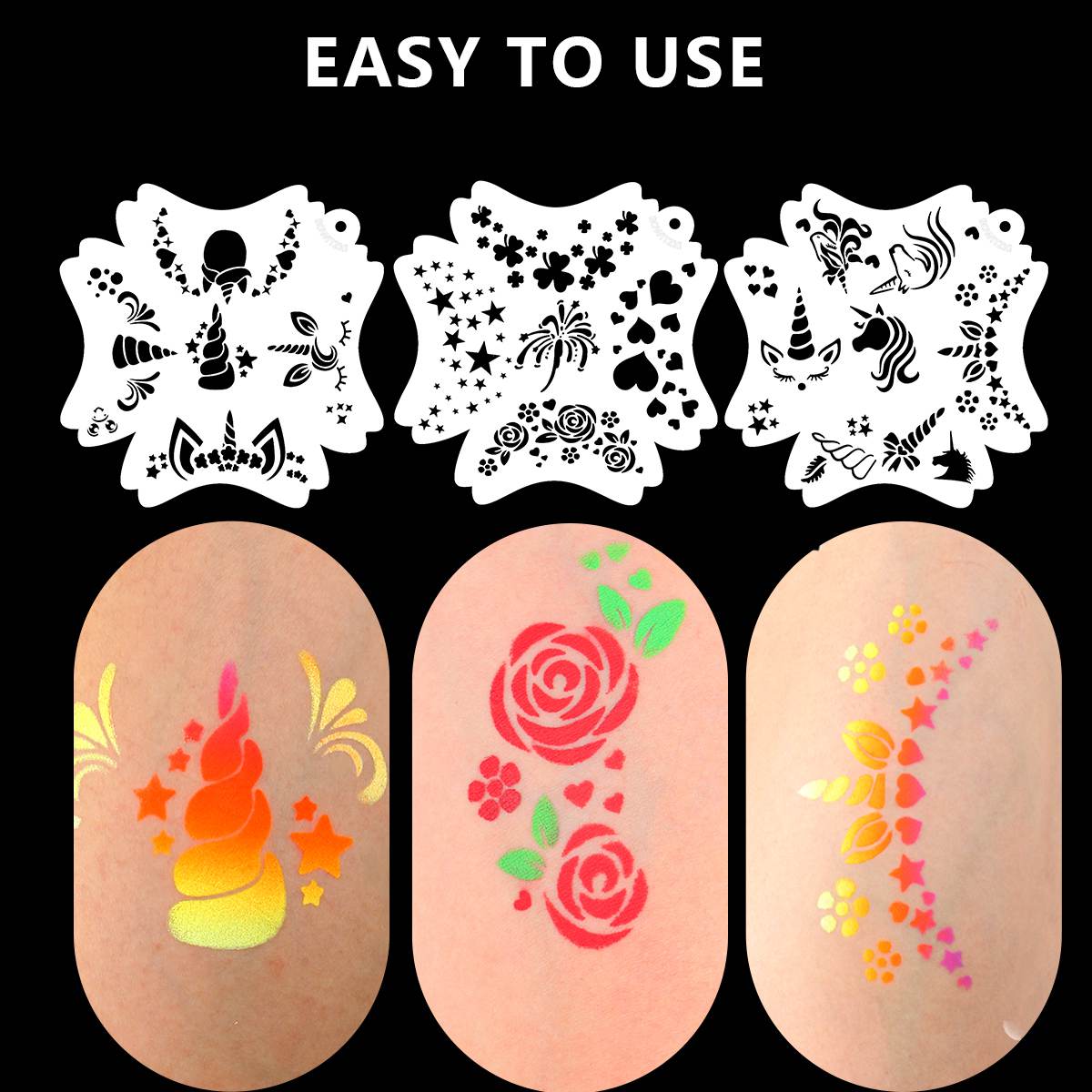 FAQs
Do your products contain gluten?

All products are gluten free and made in a gluten free facility.
Is there an expiration date for the product?

We recommend that you use your face paints within 12 months of opening.
What is the way to use the product? Should water be added? If so, then how much?

Being that the paints are water based, you'll be using water on your brushes and sponges to apply it.
How long does it take for the paint to dry on the face so that it can be touched without the paint being smeared?

When on skin the paint dries within a minute (depending on thickness of the layer).
How many hours does the color hold on your face (if you do not wash them)?

If you do not rub it, it will stay for 12 hrs until you wash it off under normal circumstances.
However, we do not have any specific experience for long time use.
Is it possible to mix the colors so that we receive additional shades?

Yes, you can get new shades if mix colors.